Channel Letters
Channel Letters
LOOKING FOR HIGH QUALITY CHANNEL LETTERS?
Contact Solutions Printing Signs and Awnings  the Vancouver and Burnaby  Sign Specialists for Channel Letters signs installation and Repairs. Channel Letters signs made from
L.E.D.
Neon Illumination ( we don't recomand )
Channel Letters signs depend on customers budget, Solutions printing signs and awnings provide channel letters signs life time guaranteed, flame retardant and recyclable. Also we serve Burnaby, Vancouver, New Westminster, Coquitlam, Port Coqitlam, Surrey, Richmond, North Vancouver, West Vancouver, and Port Moody for channel letters signs. Channel Lettering. Channel or "dimensional" letter signs are a popular choice for any type of business like Ikea Richmond large channel letter sign and  Large format channel letter signs home depot Vancouver.

Open Face Letters
Channel letter signs are a popular choice for retail and commercial businesses. Channel letters signs variations include: illuminated, non-illuminated, flush mounted, or installed on a raceway. Also Channel lettering signs come with  contour cabinets and other design elements can be used to give the sign a unique look. Channel letter signs come in a variety of shapes, fonts, colors, and textures.
Whether you need a single channel letter or a complete sign program for your shopping center and new business, our team fabricates and install. We do all the application form to process your permit. As sign manufacture company in Burnaby we specialize in outdoor signs, neon signs, LED lighting message, awnings and indoor signs.
There are four types of Channel letters  that we manufacture as follow:
Front lit channel letters sign

Reverse Channel Letters sign

Open Face Channel Letters sign

Front/Back Lit Channel Letters sign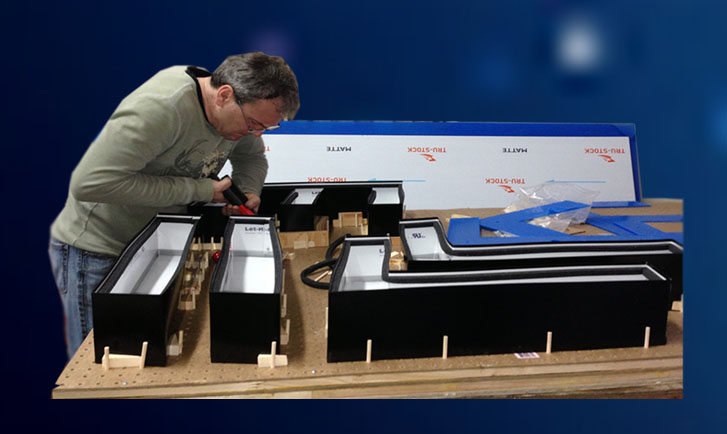 Front Lit Channel Letters Sign
Front lit are the most common channel letters signs type. Front channel lettering are often used in shopping malls, outdoor plazas for Bank, Pharmacy, Restaurant, Dentist and Doctor,…,Hotel.
Front lit channel letters can be either installed on raceway or flush mounted on wall, and we recommended LED illumination. The other name for Front lit channel letters is called standard channel letters. Solutions printing signs and awnings offers for front lit channel lettering signage:
Any font or any style
5″ and 3″ prefinished aluminum returns
Aluminum or PVC Back
Acrylic faces with any color of vinyl
1″ Trim cap
LED  illumination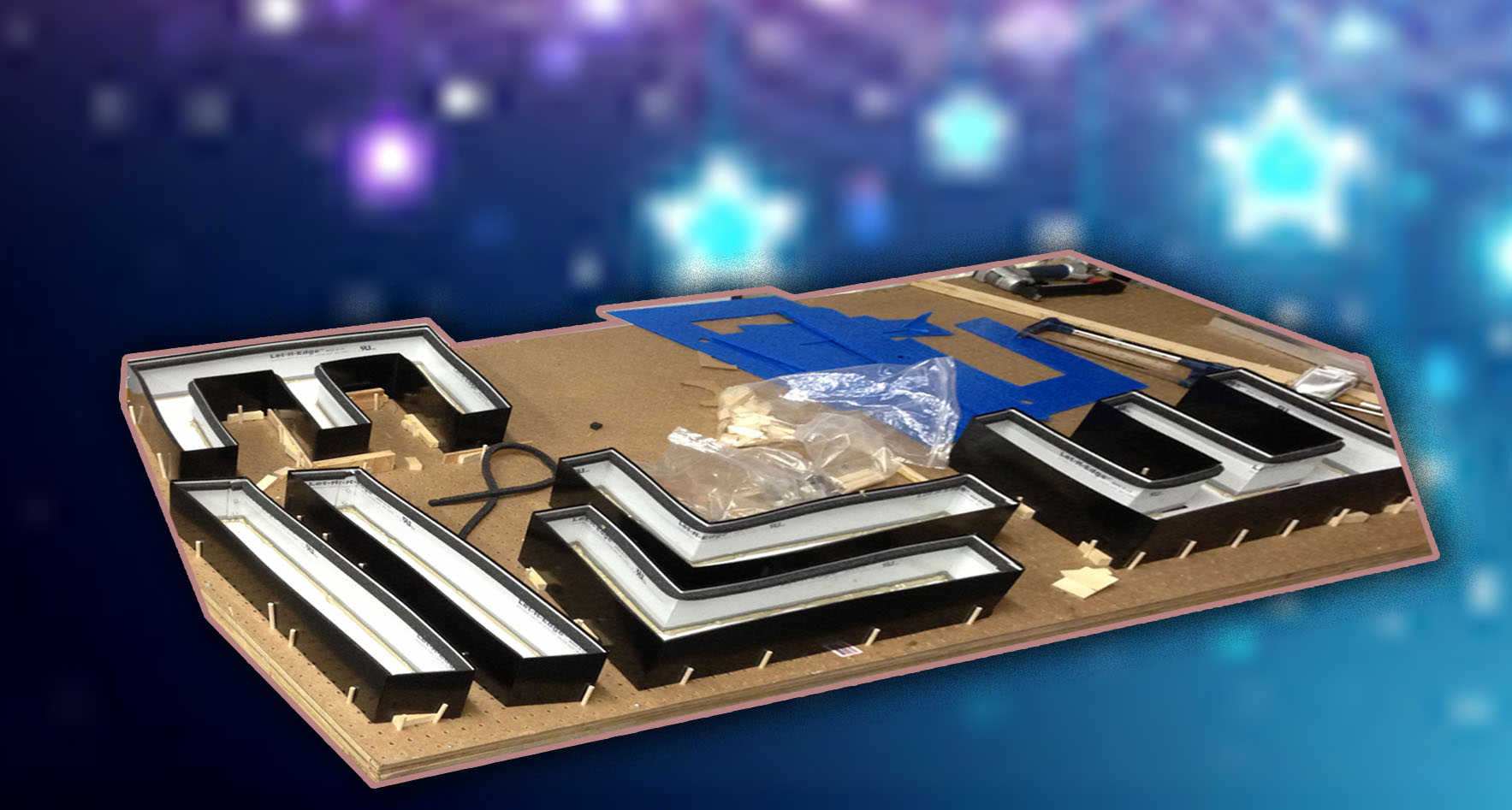 Reverse Channel Letters (Halo) Sign
Solutions printing signs and awnings built channel letters so that light comes out the back of the letters, washing the mounting surface with light.
Reverse channel letters lighting generates a halo of light around the letters. Reverse channel letters is very striking appearance and a clean and architectural look. With a fiber optic light source, the color of the lighting can change so providing a noticeable and memorable effect.
When using internally illuminated channel letters Solutions printing signs and awnings  can assure that your identification will be noticed, regardless of the time of day.
Open Face Channel Letters Sign
One of  the best choice for business is Open Face Channel letters Sign . Open face channel letters sign is very night signage for  restaurants, nightclubs  bars and clubs.
The Face of channel letters are open and it is optional for clear acrylic. The lighting system is the neon that illuminations source. For easy read solutions printing signs and awnings suggested for open face channel letter return be 3″ instead of the 5″.
Neon is the illumination source for this letter type, and the neon is actually exposed (instead of being encased behind colored acrylic.) The face of this letter is typically open, but an optional clear acrylic face is also available.
Solutions printing signs and awnings offer any font and style, aluminum backs, clear acrylic face, 3″ aluminum returns, and 1″ trim cap.
Front/Back Lit Channel Letters Signs
The excellent choice for a striking and eye-catching signage  is Front/Back lit channel letters in Solutions Printing Signs and Awning now. As the name implies, these letters make from  illumination both from the letter front  and the back. We are Electric Sign Specialists in Burnaby  and Vancouver BC Canada.
Trim Colors: White,Blue, Ivory,  Solid Green, Black, Brown, Yellow, Bronze , Bronze, Gold, Orange, Metallic Silver, chrome, Brushed Chrome, Intense Blue, True Red, Burgundy, Hunter Green,  Teal and Bright Purple.
Contact the Vancouver Electric Sign Specialists for Channel Letters signs, installation signs, manufacture signs and repairs signs.  Contact the electric sign expert for Channel Letters installation and repairs in Vancouver and Burnaby  Burtissh Columbia Canada.